Apartments Sugar Land
If you are looking for sensational Sugar Land apartments, then you have come to the right website because you can leave it in the capable hands of Houston Apartment Locator that will make sure that you find the exact price, size, and neighborhood for the Sugar Land apartment of your dreams.

By using our free service, you can have access to listings of almost 3000 apartments all over Houston, so finding Sugar Land apartments are no problem. Houston is a superb place to live, and very popular as a choice to settle down in with Sugarland being no exception. Sugar Land is aptly named because sugar is produced here and with its friendly communities, excellent first rate schools, and great value for your money. It is no wonder many choose to move here as soon as they get a chance.

This town is also relatively close to Houston as well in case your work commitments are there, so commuting is just a few minutes and you are downtown.

Sugar Land apartments can be scarce because of all these and many other desirable factors as well, making this town as a result the number one city in growth out of forty-five Texan cities. Because of this, apartments in this area are becoming a scarce commodity.

We can show you dozens of lovely apartments for rent according to your submitted preferences, so do not hesitate to submit your details today to get us started on finding what you and your family need in the many apartments listings we still have available.

Houston Apartment Locator has a mission to find the apartment that you envision and that is suitable for you in every way, and fast.

Our service is very simple to use, from the comfort of wherever you have an internet connection, and all that you need do to start the process is simply to complete the online form available with complete information on your preferences, and we will do the rest.

You know that you have chosen the best apartment locating service in Houston with us, because we have years of experience in settling people in the apartments of their dreams, and you can be next. After you have submitted your details, we will find Sugarland apartments for you and give you a number of listings to choose from. We will also arrange appointments for you and your family to visit the apartments that suit what you are looking for, and we will do everything so that you can move in without any problems at all.

We have already helped dozens of families and individuals find apartments in the Houston area. You can use this free service yourself and get full satisfaction by finding exactly what you need in the neighborhood of your choice.

We are always the fist realtor in this market to get updated listings of all apartments in and around Sugar Land, so you can rest assured we can cater for anyone's budget and taste every time.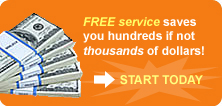 All you have to do is fill out the form below and your one step closer to finding the Houston Downtown apartment of your dreams!
Or Call: 281-749-5500