Houston Luxury Apartments
If you are considering upscale living in the Houston area why not try a Houston luxury apartment. These apartments offer an exceptional array of the finest luxury features that support the busy lifestyle we all lead today. Whether you are searching in the inner city or looking in suburbs you are sure to fine the perfect luxury apartment Houston has to offer.
Luxury apartments offer a wide array of amenities that are sure to spark even the fussiest apartment searcher. The typical luxury apartment has 1 to 3 bedrooms, though you may find some that offer 4 bedrooms, which be warned are harder to find and a bit more rare. Your luxury apartment comes complete with washer and dryer in most cases, and if not, you are sure to find hookups in every unit. In most cases you are allowed to have a small dog under 35 pounds or a cat, but check first because weight limits vary between all apartment buildings.
Other amenities you are sure to find in your Houston luxury apartment include private patio or balcony, beautiful marble tops, hot tubs or whirlpool baths, and large floor plans. Many Houston apartments have lounges where you can enjoy a game of pool or surf the net with WiFI, or you can enjoy the indoor pool or hit the gym and do some cardio or weights.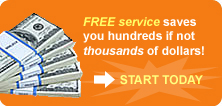 So whether you are looking for an in town hi rise or a suburban country style apartment, finding your luxury Houston apartment is our business. Lets us be your one stop shop for the perfect home with all the amenities you desire. Your Houston luxury apartment is only a phone call away, or if you would rather fill out our contact form we will contact you at your convenience.
Fill out the form above and your one step closer to finding the apartment of your dreams!
Or Call: 281-749-5500