Apartments in Clear Lake, Webster, League City, Seabrook and Kemah
Are you looking for an apartment in the in the dynamic, fun and exciting the Clear Lake market? It is the home of the Johnson Space Center and the Kemah Boardwalk, The Clear Lake market is one of the more affordable suburbs in the vast Houston area to rent an apartment. There are nearly 100 apartments in the Clear Lake area so this tends to make it much more competitive compared to other Houston suburbs. The Clear Lake area is literally brimming with restaurants, sports bars, shopping, recreational parks, water activities and a wide variety of apartments including luxury apartments. We'll meet your approval! Welcome to the fastest response times in the Clear Lake, Webster, League City Seabrook and Kemah, Texas area. You will be in touch within minutes with a live, highly experienced and knowledgeable real estate agent that specializes in the Clear Lake, TX area.

We hire only the most seasoned and licensed apartment agents. All have several years of full time experience and have personally assisted hundreds find the best home available. This service is absolutely free – AND it will save you time and money in your search for a Clear Lake apartment. Our apartment locators will escort you for FREE if needed- our apartment locator service is one of only a few who offer this service.

Only the very best apartments in Clear Lake, Texas. Let our team work for you to be sure you are being served by the most competent agents in the Clear Lake and Kemah, Texas area. Our licensed agents are dedicated to offering you a personalized service to find the perfect Clear Lake apartment with the best deal possible. We are always aware of where all the latest advertised as well as the unadvertised deals on the market at any given time. If you want the most for your money, then you've come to the right place – contact us today!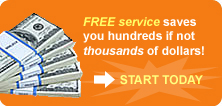 All you have to do is fill out the form below and your one step closer to finding the Galveston apartment of your dreams!
Or Call: 281-749-5500