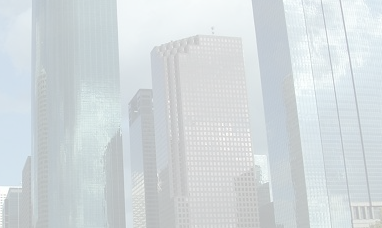 Downtown
Houston Apartments We'll meet your approval!" Welcome to the fastest response times in the... read more
Midtown Houston Apartments Midtown Houston, Texas Apartment Services We'll meet your approval! You can have a... read more
Save Time and Money. Find the Right Apartment for You with Houston Apartment Locator
If you are looking for an apartment Houston has an abundance of options. To sift through them, you need Houston apartment finders you can count on.
Houston Apartment Locator is Houston's premier apartment finding expert. We are a team of agents and locators that strive to find the right Houston apartment that best fits your needs, lifestyle, preferences, and budget. Whether you're looking for a quiet apartment complex or a more exciting living arrangement that welcomes pets, something large and luxurious or a cozy studio apartment, Houston Apartment Locator has you covered. Our experienced Houston Apartment Locators can help you find an apartment in the following areas:
And everywhere in between!
Houston, and its surrounding areas, have a lot to offer­ and by a lot we mean that there are so many options that it can be difficult to know where to start looking. Luckily, we have more than 15 years of apartment locating experience, so we know what every area in Houston has to offer. From schools and communities to nearby food and entertainment, Houston Apartment Locator knows it all.
Oh yeah, and did we mention that our services are always free? It won't cost you a thing to find the apartment of your dreams.
Houston Apartment Locator will save you time and money and find the best apartment in Houston for you!
Fill out our contact form on the right of this page to get started!
HOUSTON APARTMENT LOCATORS
Offering Professional Apartment Locating Services for Houston Professionals
Having a professional career or owning a business requires a lot of time, and time may not be in your favor when wanting to locate the absolute best Houston apartment or loft to fit your lifestyle. If you don't have the time to find the most ideal place to rent with your busy schedule, Houston Apartment Locators can help you!
Over the years, we have assisted countless professionals around the Houston area like CEOs, attorneys, doctors, management professionals, engineers, CPAs, business owners and other career professionals locate the absolute best apartments and lofts they desire to have. It can be time consuming for any renter to find the most ideally-located rental property within their budget, offering the amenities they require. Time may not be in your favor, but you don't have to settle for whatever you can find because you don't have the time to invest in finding the best Houston loft or apartment!
The most populous city in the State of Texas is Houston with approximately two-million citizens living in about 780,000 housing units throughout the city. Houston is also referred to as a Bayou City simply because it is divided into several bayous. Known as a diverse city, Houston has many distinct neighborhoods and because of this, it is quite helpful to have a professional Houston apartment locator who knows the area to help assist with the entire rental process to save you time and money. With a large city, there are plenty of apartments and lofts available to rent, offering all sorts of desirable amenities. Let Houston Apartment locators find your next loft or apartment without the stress of not having time; our apartment locating service is always free to you!
What is important to you for your new apartment or loft?
Maybe you want to find a small, quaint apartment centrally-located near public transportation because easy commuting is most important to you. Is a community of mostly professionals important to you? What about living in a security building with cameras and parking garages? Do you like to work out regularly and don't have time to get to the gym? Well, there are plenty of excellent apartment complexes offering fully-furnished clubhouses with workout rooms and/or swimming pools. Having a workout facility right outside your door can add more convenience for you. Are you a career professional who occasionally needs to relocate because of your job and need flexibility in the lease or require a furnished apartment is important to you? Houston Apartment Finders makes finding the best suited apartment or loft in Houston so much easier! If you don't have the time to find the perfect place to rent based on your requirements, we can help you get matched to the best place.
All throughout the Houston area, our apartment locating service is one of the most trusted for successfully connecting career and business professionals with their most desired rental property regardless of what they desire to have. We have many years of rental industry experience and have successfully helped countless renters across the area. Our professional apartment rental locators and leasing agents have the knowledge and skills required to successfully match you with your most preferred Houston luxury loft or apartment that will surpass your requirements and spending budget!
We have a substantial database loaded with all sorts of luxury apartment complexes, independent landlords and lofts available for rent in and around the Houston area. We will be able to match you with the best place to live meeting your criteria, as quickly as possible. Houston Apartment Finders will go that extra mile to help find the absolute best place with customer total satisfaction in mind.
Why it Makes Perfect Sense to Use our Houston Luxury Apartment and Loft Services:
We know the most ideal places to rent in all the major metropolitan areas.
Available luxury apartment and lofts' database updated every hour.
We know the management team at each of the apartment complexes.
We know which rental properties offer the best amenities.
We know which places to rent offers the best leasing terms and which offer month-to-month.
We can search for the most convenient locations for your needs.
We can search for the accommodations you like such as, security, pet-friendly apartments, pools, biking trails, workout facilities, computer centers, garages and more.
Renting a Houston Apartment or loft is Easy!
Again, our Houston luxury apartment and loft locating services are free to you, and there are not any hidden fees, either! It is easy to get started, just fill out and submit the form. Once, you submit the completed form, one of our professional Houston Apartment Locators will contact you with a list of available luxury Houston apartments and lofts available meeting your criteria!
FREE Houston, TX Apartment Locator Service Process:
ASSIGN – An agent will be assigned to you, once we receive your completed form, and we will gather all the apartments and lofts available for rent in Houston meeting your criteria. It is important to fill out he form completely with what you want and what you don't want, so we can get you the best matches.
RECEIVE – You will obtain a personalized list of apartments and lofts in Houston available to rent including any pictures, available floor plans with the rental prices.
REVIEW – Finally, go over the results with your rental agent, and then we will take it from there. It is that simple!
There is no need to wait another minute because Houston Apartment Finders will help you get matched with the best apartment or loft no matter what you want in your new home. Learn why plenty of Houston apartment renters have made us their top choice when looking for a great place to rent. Isn't it time about time you take the next step in finding your dream Houston apartment or loft! Because our service is free, there isn't any reason not to contact us. We know being a professional or business owner can be time consuming, we are here to make searching for a place to live easier for you. Contact us today, you will be glad you did!